LINE MARKING FROM ESTABLISHED PROFESSIONALS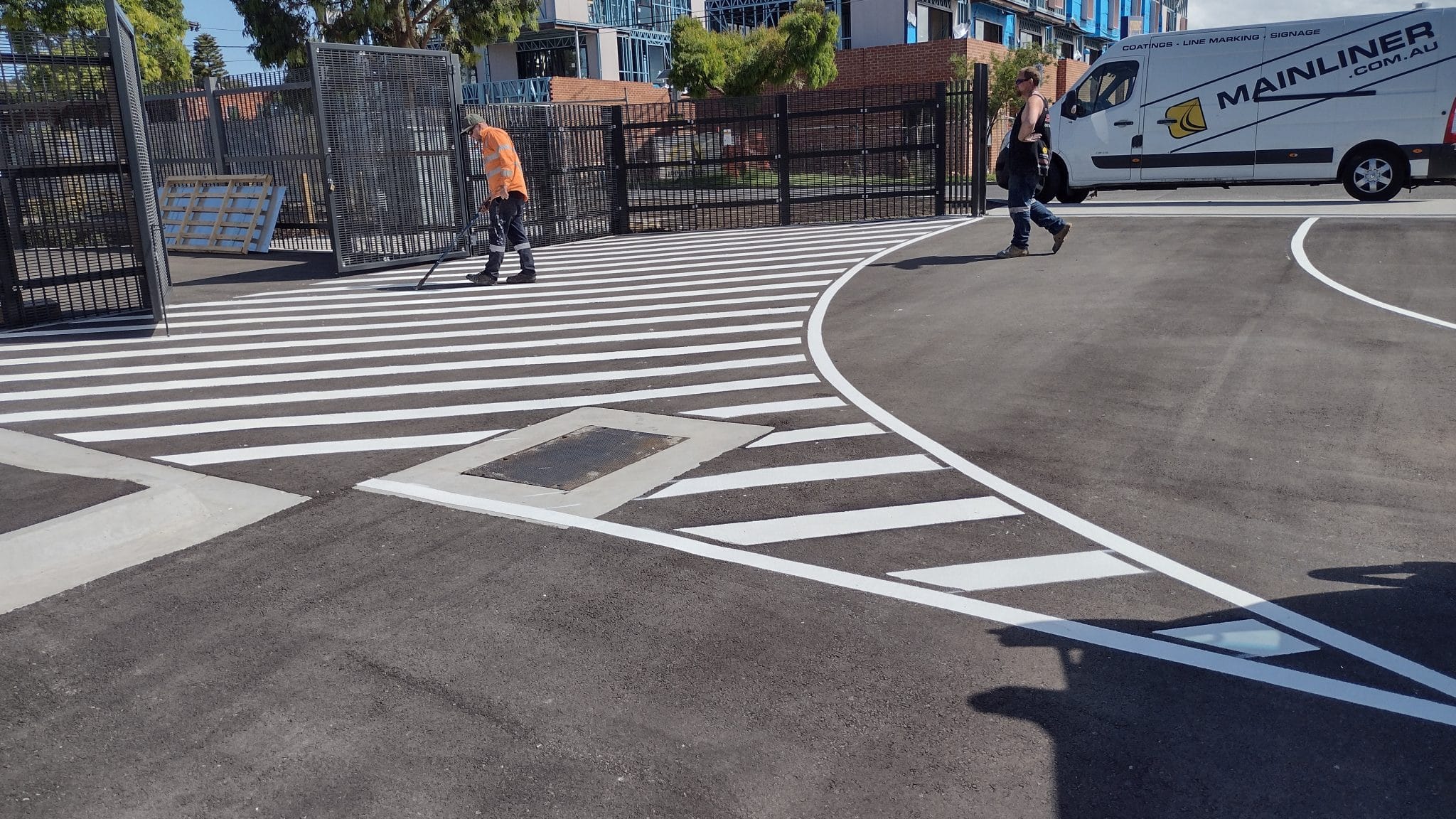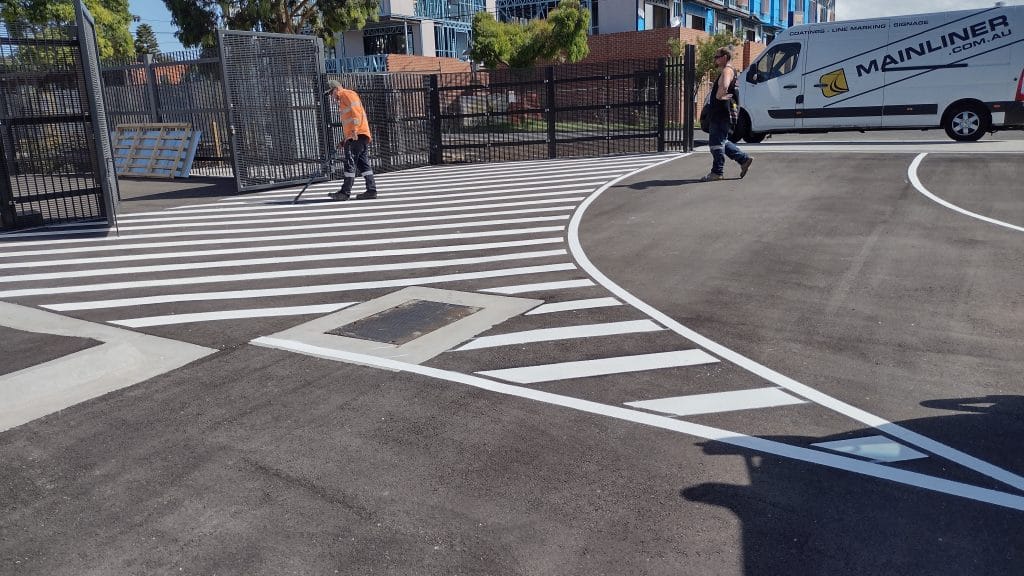 Our team are experts in the field of in Line Marking in Melbourne for roads, commercial car parks, factories, and shopping centres all around Melbourne. As such, we understand that every surface is different and requires a different painting solution. We are the road marking contractors that evaluate what material will last, adhere, and wear, understanding that heavy foot and vehicle traffic plays an enormous factor in the longevity of the various materials we use.
That's why we utilise quality machinery to apply extruded thermoplastic, rubber chlorinated, anti-slip material, specialised industrial epoxy & polyaspartic coatings and water borne paint. Our versatility extends to a wide array of colour options for zoning, sectioning, symbol and number/letter options. Whether you're a civil contractor, local government authority, shire council, facility manager or owner-occupier of premises that require our services, let us take care of all road line marking, coating and anti-slip issues.
We understand that simplicity and precision are key. That the ability to read and interpret symbols or road marked signs when on the move is vital to the safety of all drivers on Melbourne roads. Our knowledge extends to clarity and sizing for symbols and signage. With years of experience, our understanding of surface coating, and coloured surface treatment allows us to cater for even the largest projects, no matter the conditions. Contact us today, and we can have a chat about coating solutions including non-slip and Epoxy's. We can also offer products such as bollards, sign installation, wheel stops and speed bumps. Whatever your line marking specifications may require, let Mainliner provide the professional standard.
NEED ROAD MARKING CONTRACTORS?
Whether it be for commercial car parking, industrial factories or shopping centres in Melbourne, we can co-ordinate with you to deliver effective, long lasting solutions that match both your budget and legislative requirements.
Our services include but are not limited to:
Large scale car park line marking
A wide range of symbol painting
Large scale Numbering and lettering
Safety lines
Speed bumps
Call for a Quotation
Call our team of professionals today for a custom quote on (03) 9302 4676.