INDUSTRIAL FLOOR CLEANING MELBOURNE
At Mainliner, our services go above and beyond. In addition to line marking and the sorts, we also offer top-quality sweeping and scrubbing, warehouse floor cleaning and industrial floor cleaning. Our concrete floor cleaning is another area in which Mainliner only offer supreme services.
Just because your work may be messy, there's no reason why your work environment shouldn't be clean. Mainliner's industrial floor cleaning division can help make sure that your space is always at a high standard of cleanliness. Programmed regular maintenance can greatly enhance your facility, so create a dust free and dirty free environment for your employees with warehouse floor cleaning.
Trusted by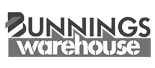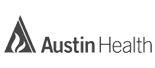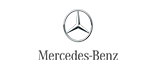 INCREASED WELLNESS
FOR YOUR EMPLOYEES
By enlisting the services of our concrete floor cleaners, you are investing in the health and wellbeing of your staff. Our power floor sweeping and scrubbing services can provide a cleaner, safer workspace for you and your employees.
At Mainliner, we often use industrial power sweeping before we provide quality line marking and floor coating solutions. However, regular power sweeping, and industrial floor cleaning can insure clean and uncluttered floors, maximising work efficiency and safety in your workplace. The morale of the workforce shoots up in a tidy environment and can have clear reflections on the process outcome.
Create a livelier and efficient workspace environment with our industrial and concrete floor cleaners today.
ORGANISE AND SHINE
At Mainliner, we take every cleaning request for contributing to our customers' efforts to organise their space. For industries, cleanliness is the path for excellence and success.
Removing dust and clutter from an industrial environment can help your machines to improve performance and avoid unexpected process shutdowns. If you have sensitive machine parts or processes that require high accuracy, regular cleaning can be crucial for your business.
FLEXIBLE TO YOUR HOURS AND NEEDS
You may have apprehensions about our hours and think that a cleaning service can interrupt your operations. At Mainliner, we have been working with various industries for industrial cleaning, line marking, and safety signages for decades. Therefore, we know the complex needs of our customers and make our services completely flexible to their requirements.
 We provide our services based on the hours of our industrial customers. Mainliner has local offices in all the major industrial suburbs of Melbourne. This helps us give you quick warehouse floor cleaning, industrial floor cleaning, or any other cleaning services based on your requirements. 
 Our state-of-the-art technology guarantees you the quickest cleaning of your space with minimal fuss or interruptions to your operations.
MAKE YOUR PROCESSES EFFICIENT
Other than cleaning, we also offer non-slip flooring, factory floor marking, carpark line marking, road line marking and more. To know in detail, call us at (03) 9302 4676.
The Benefits of Warehouse Floor Cleaning
Cleanliness of your business facility
Safer working environment
Better personnel well-being
We provide sweeping & scrubbing services for