BITUMINOUS SURFACE MELBOURNE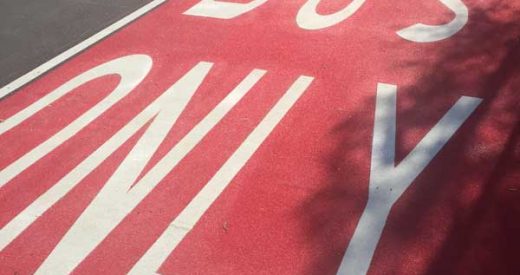 SURFACE MARKING SOLUTIONS THAT STAND OUT
Every road and every path is meant to be travelled upon. It is part of the journey. Our line marking and walkway coating ensures that every journey is a safer one, easier to navigate and traverse. We understand the need for traffic to flow in the right direction. We specialize in Concrete Surface Coatings as well as asphalt coating and bituminous surface treatment. Our promise is that our product endures for the long term and stands out among the competition. We also offer industrial & concrete floor cleaning.
We provide bituminous surface treatment (BST), a thin protective wearing surface ideal for applying to a pavement or base course. With bituminous surface treatment, it is possible to:
Add a waterproof layer to safeguard the underlying pavement
Make the surface skid resistant
Fill cracks or ravelled surfaces
Offer anti-glare effect during wet weather
Make the surface reflective for night driving
At Mainliner, we pride ourselves on two key criteria. Simplicity and Precision. We offer simplicity through the readability of our work; our lines clearly marking their intentions and purpose and are the correct size to be read at the correct distance as well as being colour coordinated to inform rather than distract. We offer precision through our selection of materials for the surface being coated, ensuring we get the job done right the first time, every time.
We have extended experience in Epoxy and non-slip coatings for Pedestrian areas, and have an established reputation for quality having completed large scale projects such as line marking for clients wanting the most professional outcome.
BUS LANES, BIKE LANES AND OTHER SPECIALISED ASPHALT/BITUMEN COATING
Consult us today to learn more about our non-slip safety solutions. Or even just to learn what specialised concrete and asphalt coatings we provide. Whether it is the road less travelled or the road well worn, seek the Mainliner difference.
We can provide:
Non-slip coating for pedestrian areas, and walkways
Thermoplastic line marking
Bike and Bus lane marking coloured surface treatment
Epoxy coatings
Polyaspartic Coatings
Concrete Sealers
Designer Flake Floor Coatings
The experts at Mainliner specialise in asphalt coating to offer coloured and decorative patterns to various surfaces. From courtyards to driveways to any other outdoor area, our asphalt coating can attractively decorate a surface. Moreover, the coating we provide is weatherproof, so it stays unaffected in any season and stays intact for years.
Choosing Asphalt coating for the outdoor areas of your property is a wise decision because it is known to stay unaffected by harsh sun rays. This means the Asphalt coating wouldn't crack or fade, thus reducing your repair cost. Also, since the coating is moisture resistant, the cold temperature of winters or water in the rainy season cannot affect its appearance.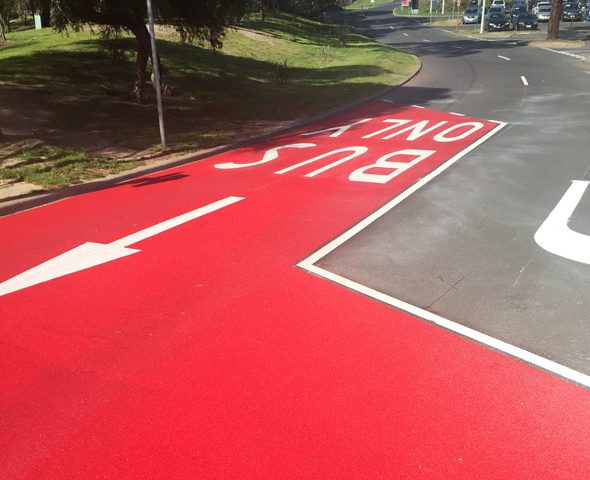 Durability and Flexibility Of Asphalt Coating
We make use of advanced asphalt coatings that are ideal for application in outdoor areas. Our high-performance asphalt coatings have been applied in many workspaces in Melbourne, and we have received positive feedback from all our clients. There's no complaint of cracking or any damage done due to heavy wear and tear in all places where we have used our Asphalt coating.
It's difficult to find cons of Asphalt coating, which is one reason why its demand is increasing day by day.
Call for Consultation
Our Asphalt coating offers maximum protection, looks good and can withstand wear and tear with great ease. If you want to know more about our Asphalt coating, you can speak to our experts. Call us or fill in the form to connect with us.
We can also provide a range of other services as well. From Bollards to Speed humps. If you would like to know what Mainliner can do for you, contact us today to discuss your project.