EFFECTIVE SAFETY SIGNAGE TO IMPROVE WAREHOUSE FACILITIES
TRAFFIC, SAFETY AND COMMERCIAL SIGNAGE
Utilising skilled tradesman, we can oversee the installation of safety signage to facilitate your needs. There are many elements to consider with signage including placement, sizing and communicability. But we go the extra distance, using only the highest quality materials and best available vinyl films. We want to provide effective safety signage across Melbourne. Signs that will endure the ever-changing Melbourne climate.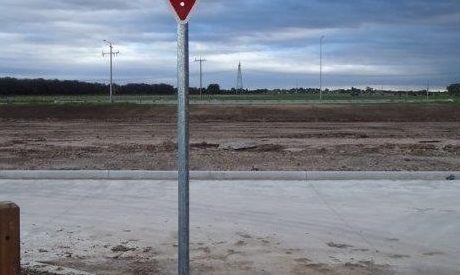 Our focus is simplicity and precision. We understand the effectiveness of simple, easy to interpret communication. That a symbol is all it takes to precisely inform and guide the reader. With Mainliner, you can have signs that convey any message, when and where they are needed. Whether the purpose is for safety, the guiding of traffic or even for commercial purposes, we can help lead the way in Melbourne.
SEE THE MAINLINER DIFFERENCE
Used in conjunction with our line marking, our signage can clearly direct the movement and flow of traffic or assist in zoning and establishing areas for work safety. The advantage of using Mainliner for signage and line marking is that we offer continuity and clarity, precision and simplicity. We also offer products such as bollards, wheel stops and speed humps. Consult us today for quality service.
Call for Premium Safety Signage
For all your safety signage needs call the team at Mainliner on (03) 9302 4676.