Line marking has been used on roads for many years and it is able to play an important role in assisting with the effective flow of traffic. It is considered an integral part of road making and as the construction of roads has improved so have the road marking techniques.
Marking the first lines
The initial line marking on roads was commenced at the beginning of the 1900s when motor vehicles had started to become a more common feature on some roads. Initially, road marking was very simple and done using paint. The main purpose was to help identify where the middle of the road was and to separate roadways into lanes where possible. By having clear indicators of the roadway, it became easier for people to know where the best places to drive on the road were. This could only be effective on roads that had a solid surface that would not be affected by rain or snow falls.
When line markings were first introduced, the types of paint available had a very limited life. The chemical composition of these paints was simple, and they could be washed away. This meant that road marking was a regular exercise. The lines helped with keeping traffic moving in the right direction and stopping at appropriate times at intersections. In the cities, there was also the use of police to assist in directing motor vehicle traffic and, with the introduction of more readily accessible electricity, the development of traffic lights too.
Keeping roads up to speed
As the technology of motor vehicles increased, so did the speed at which they were able to travel. The engineering of roads continued to improve with asphalt offering a very simple and effective solution to providing a road surface that was cheap, easy to apply and that was effective in many different weather conditions. With cars travelling at higher speeds, it became even more important to ensure that motor vehicle drivers could be clear not only on where they needed to drive on a road, but also to be more clearly directed where to stop at intersections to prevent the possibility of accidents. This led to the introduction of additional line marking to assist with two-way traffic as well as stop lines to ensure that vehicles understood that they needed to give way to other traffic.
Communicating with road signage
The line marking then started to be used in conjunction with road signage. Indicating to drivers a change in road conditions ahead provides the opportunity to adjust their speed, particularly at night time when it is difficult to see any further than the extent of your headlights. The establishment of transport departments in government assisted in increasing the standardisation of road markings. This meant that drivers from other regions or even other countries could understand what the road markings meant.
Line marking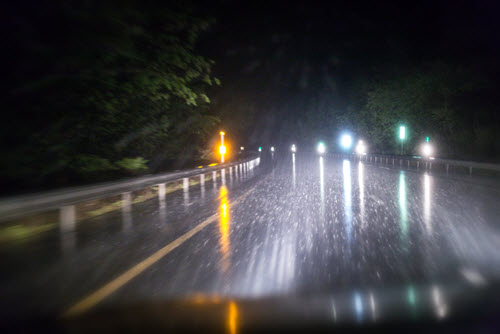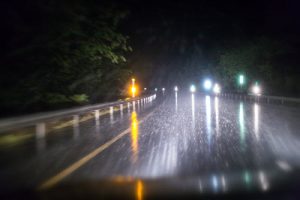 Another aspect has been the introduction of line marking to show the edge of roads. This has made it easier for drivers, particularly at night time, to be able to be confident where the edge of the road is located, particularly when faced with oncoming headlights.
Traffic management
As the level of traffic has increased, there has also been an increase in the need for variations in road marking. This has been particularly relevant in city areas. There has also been the use of line marking to identify specific changes to traffic management, such as the introduction of bus lanes, and also to provide more advanced warning that a pedestrian crossing is ahead.
Marked parking areas
Another area where line marking has played an important role is in marked parking areas. It can be used for an on-street carpark or for an off-street carpark. Other aspects are being able to mark parking spots for handicapped drivers or for parents with children. This improved access has been a substantial improvement for those drivers and needs to be effectively and clearly marked to ensure this access is provided. By having clearly marked parking spaces for a street carpark, there will be an improved use of the available space. It is also able to be used for assisting with charging a fee for use of an on-street carpark space.
Contact us today
If you are considering a project where you need this work undertaken, then contact our professional road marking organisation by calling (03) 9308 2732. Mainliner has extensive experience in this field in the Melbourne region and will be able to provide clear advice as well as affordable solutions.