Non-Slip Flooring Coatings
Non-slip flooring coatings offer protection against slips, thus keeping your staff and visitors safe at all times. Melbourne's epoxy flooring is a highly popular anti-slip coating option, offering an easy way to resurface concrete floors. Not only do they make the floors safe, but the floor coatings also add a charming touch to the floor appearance.
At Mainliner we know the importance of non-slip industrial floors, which is why we offer epoxy flooring in Melbourne for industrial and commercial floor applications. Epoxy flooring is composed of polyamine hardener and epoxy resin. Instead of a single floor coating, multiple layers of epoxy floor coating are applied on the flooring. Epoxy resin is a durable material with stain, abrasion, and chemical resistant properties.
Moreover, its waterproof and mould proof nature makes the coating ideal to be used in wastewater fields. If you aren't sure of the type of floor coating for your factory, workshop, or garage, seek the assistance of our experts.
Other than epoxy flooring, we also offer floor cleaning, floor marking, carpark line marking, road line marking and more. To know in detail, please browse our website or call at (03) 9302 4676.
Why Choose Epoxy Flooring Coating?
One of the most important reasons for choosing epoxy flooring is its durability. When compared to other conventional floor coatings, epoxy coatings are known to last longer.
Here are some other benefits that epoxy flooring Melbourne offer:
Professional Look
Epoxy flooring lends a professional look to your concrete floors. The coating makes your floors look appealing and solid in comparison to unsealed concrete floors. The shiny, bright colours can make your environment livelier and contribute to your process performance.
Water-Resistant
Epoxy coatings are water-resistant and thus protect your flooring from being damaged due to accidental spills. Some epoxy types may show a little more slippiness than others due to the water not soaking into the floor. To deal with water accumulation on epoxy coating, slip-resistant aggregate can be added.
Superior Protection
Another reason why epoxy coatings are a popular choice in the industrial and commercial sector is their ability to protect your concrete flooring from dust, moisture, and stains. Since these coatings are sturdy and durable, they also offer you flooring protection against minor cracking.
Easy To Clean And Maintain
Concrete flooring is porous and difficult to clean. Once concrete flooring gets epoxy coating, cleaning becomes much easier and faster. The characteristics features of epoxy coating allow you to quickly remove dirt, stains, and chemical spills with cleaning solutions available in the market.
Increased Brightness
Light coloured or high gloss epoxy floors improve lighting in because of the reflection on the coated surfaces. If your industrial space or workshop operates 24/7, choose the suitable epoxy floor coating to take advantage of brighter workspaces with a reduced utility bill.
GET A FREE QUOTE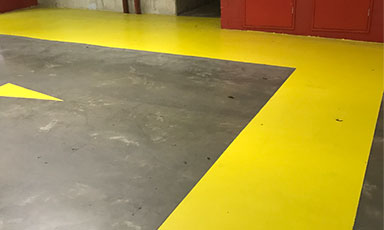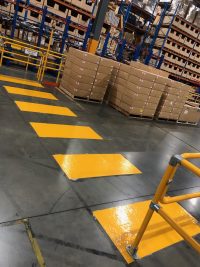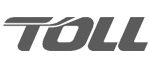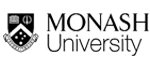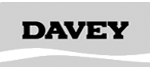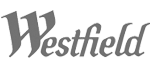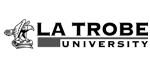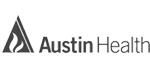 Epoxy Coating For Industrial Flooring
Epoxy coatings are an ideal choice for industrial floorings because of their chemical resistance properties. From oil spills to detergents to acid falls, epoxy coatings can bear anything. They don't let chemicals to seep into your concrete flooring, helping it stay intact. Also, they prevent bacteria from breeding, which is why they are an ideal choice for floorings of kitchen, laboratories, and medical centres.
Option To Demarcate With Industrial Coating
Mainliner offers epoxy floor coating in various colours and textures to help industries for a number of applications – not just coating the floors and surfaces. You can choose epoxy floor coating solutions to demarcate your space. If you think that your warehouse, workshop, or industrial space needs better process efficiency or safety management, epoxy industrial coatings can get the work done.
While we offer line marking services for industrial safety, protective coating's can be your next-level option to make your space non-slippery, chemical resistant, and incident-risk-free. You can choose the floor coating to alert people about machine operations, create dedicated paths for forklift movement, delineate emergency exit routes, and more.
Epoxy industrial coatings also give you the option to define your processes around efficiency. Identify the ways to improve your process flow by finding out non-productive equipment and workforce movement. Create a process flow that minimises any non-productive activities and optimise various productive activities. Finally, use appropriate colour coatings to ensure your workforce are aligned with the new process flow for improved performance.
Do you want assistance to improve your process flow? Connect with us today; our experts carry many years of experience in helping industries shine with optimised operations.
What Makes Epoxy Flooring Unique?
Highly Chemical Resistant
Seamless and Hygienic Finish
The Perfect Way To Upgrade The Look Of Your Concrete Flooring
Adding an epoxy coating to your concrete flooring is a great way to upgrade its look. With minimum effort, you can give a new look to your entire industrial space. Mainliner offers epoxy coatings and epoxy paints for concrete floors in multiple colours, making it easy for you to choose the one that best suits the interiors of your commercial or industrial space. Also, the coatings are available in a variety of textures to give your space the look you prefer.
What To Expect
We at Mainliner promise to offer high-quality, non-slip flooring solutions to help make your workplace safe. Our non-slip floor coatings don't just add a layer of safety to your flooring, but also make them look appealing and professional. From non-slip walkways to factory floor sealers and line marking, you can count on us for all your requirements.
Get In Touch With Us Today
Mainliner is dedicated to offering high-quality coatings such as epoxy, polyurethane and sealer coatings for concrete floors that are sure to last for a long time. Get in touch with us to discuss your requirements.
Our team of experts can suggest the right epoxy, urethane or sealer for your property in Melbourne. To consult with our experts and get a free quote, give us a call at (03) 9302 4676 today